Tile VS Vinyl Flooring
What's Best For My Job?
Following on from our last comparative guide on Tile vs Wood Flooring, today I'm introducing you to Tile vs Vinyl Flooring in 12 ways. See which flooring option is better for your next project. Now let's get started!
Material
Tile
Tiles are made of natural clay with other materials and fired at high temperatures to make them harder and more durable.
Vinyl flooring tile
Vinyl flooring tile is a very thin, man-made product made from a combination of synthetic materials such as polyvinyl chloride, fiberglass and plasticizers.
Summary
Tile is made of natural materials, while vinyl flooring tile is a man-made product, so it is not as environmentally friendly as tile in terms of materials.
Winner
Tile
Appearance
Tile
When it comes to tiles, you have a wide variety of options to choose from. Tiles come in different types of looks such as concrete look, terrazzo look, marble look, wood look and many more. Different color and pattern options are also available. This is because these are customizable in the manufacturing process.
Vinyl flooring tile
Vinyl flooring tile is often designed to look like tile, but a careful observer can see that it is not really tile.
Summary
The tiles have more options for appearance and look more premium than vinyl flooring tiles.
Winner
Tile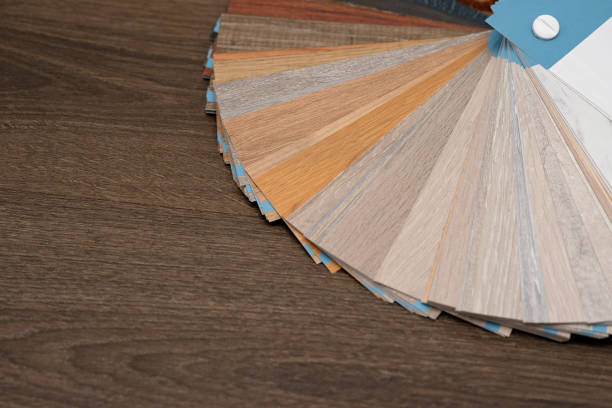 Size
Tile
Tiles are available in different size options. The general selection can range from 300x300mm to 900x1800mm, or even larger or smaller.
Vinyl flooring tile
Vinyl flooring tiles tend to be square in shape, ranging from 9 to 18 inches.
Summary
Tiles are available in a wider choice of sizes to suit different occasions.
Winner
Tile
Durability
Tile
Tile is a durable flooring. It usually lasts between 40 and 50 years. Its hard and dense surface allows it to withstand wear and tear and heavy pressure. It is therefore particularly suitable for high traffic areas.
Vinyl flooring tile
The life expectancy of vinyl flooring tile under normal use is between 10 and 20 years.Most vinyl flooring tile has a wear layer on its surface that resists scratches and stains,but once damaged it must be replaced rather than repaired.
Summary
 Tile offers a lot of prestige as a flooring material. Its superior durability will provide you with a lifetime surface.
Winner
Tile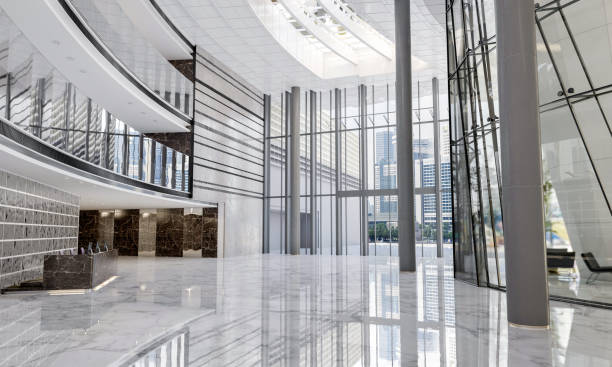 Fire resistance
Tile
Tiles are organic and fired at high temperatures,so they are fire resistant. They do not burn and do not produce any toxic fumes.
Vinyl flooring tile
Vinyl flooring tiles are made with many chemical ingredients, so if they are subjected to high temperatures, they will melt and burn, and release toxic fumes.
Summary
Fire resistance is one of the main considerations for people choosing flooring, and the benefit of tile's fire resistance makes it an ideal choice for use in areas where fire safety is a concern, such as in commercial and industrial buildings.
Winner
Tile
Water resistance
Tile
Tile can be installed almost anywhere, even in wet bathrooms, kitchens, and laundry rooms. As long as the joints are properly grouted and sealed during installation, the floor is resistant to water penetration and keeps the tiles in place at all times.
Vinyl flooring tile
Although vinyl flooring tiles have a waterproof layer attached to their surface, if water penetrates underneath the tiles, it can cause the glue to come off, which can cause the tiles to shift in position. Also, due to its raw material, humidity can cause vinyl flooring tiles to warp.
Summary
Tile hs superior water resistance, allowing it to be used in a variety of scenarios. Vinyl flooring tile, on the other hand, is not suitable for use in areas that are susceptible to moisture.
Winner
Tile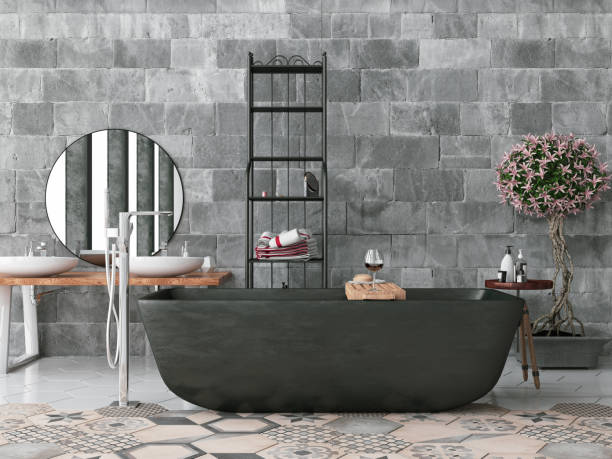 Comfort
Tile
Since the surface of the tile is hard, it gives a cold feeling when you step on it. It may also cause injury if dropped accidentally. Weighty items may make the tiles shatter if they fall.
Vinyl flooring tile
Vinyl flooring tile is a resilient product. Its soft and comfortable feel underfoot is very pet and child friendly. Children can safely crawl and play on the vinyl floor and there is less risk of accidents.
Summary
Vinyl flooring is called "resilient flooring". It is more comfortable to walk on than tile flooring. It is also quieter because it has sound-absorbing properties.
Winner
Vinyl flooring tile
Installation
Tile
Tile installation is labor-intensive. The tiles are attached directly to the subfloor, so that plane must be ensured to be level. The tiles need to be shimmed to ensure the same distance between them. It also needs to be grouted to create a waterproof surface.
Vinyl flooring tile
Vinyl flooring tile is easy to DIY install . It can be installed directly onto your existing floor. All you need to do is lock the parts together and the installation is complete, and the whole process requires no glue.
Summary
All tiles inevitably produce dust contamination during installation, and if the installation fails and needs to be reinstalled, it will be another big job. Vinyl flooring tile, on the other hand, is free of any dust during installation, and it can be installed 60% faster than tile.
Winner
Vinyl flooring tile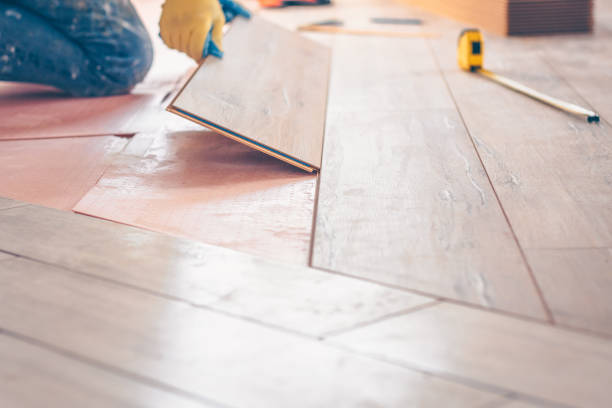 Application
Tile
Tile offers a lot of prestige as a flooring material. It is suitable for a variety of applications, including parking lots, public restrooms, and even wet kitchens, to name a few. You can enjoy its durability and beauty without worrying about its vulnerability to damage. It can provide you with a lifetime surface.
Vinyl flooring tile
In terms of durability, waterproof performance and environmental protection, vinyl flooring tile is not as good as tile. Therefore, it is applicable to more limited occasions. People generally do not choose it for moisture-prone, air quality-conscious occasions.
Summary
Tile meets more needs and standards, so it is applicable to a wider range of applications.
Winner
Tile
Maintenance
Tile
The smooth surface of the tiles makes it easy to clean the debris. But after a long time of use, grout lines are prone to mold build-up. Then, it needs to be cleaned with a small brush and water and baking soda. In more serious cases, the grout lines need to be completely removed and replaced to get a fresh look.
Vinyl flooring tile
Vinyl flooring tiles also have a smooth surface (some may have an embossed texture), so they are also easy to clean. Moreover, there are almost no seams between vinyl flooring tiles, thus not harboring bacteria and mold. Cleaning is as simple as a damp rag to wipe clean.
Summary
The easy cleaning of vinyl flooring tile can save you a lot of time and effort, especially for those busy families.
Winner
Vinyl flooring tile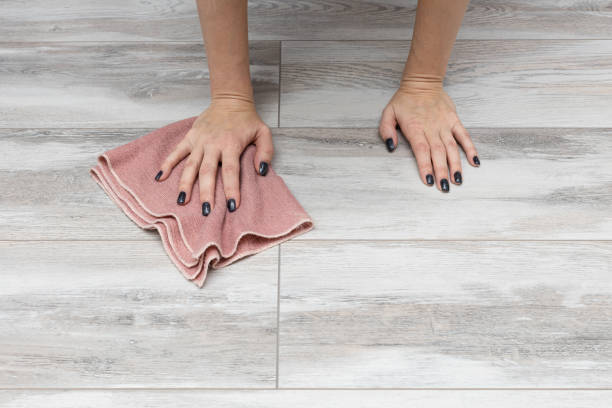 Cost
Tile
Different sizes of tiles have different prices. Typical tiles are about $5-$15 per square foot. Installation prices range from $4-$10 per square foot. This is determined by the ease of installation and local labor costs.
Vinyl flooring tile
Price and installation costs are a big advantage of vinyl flooring tile. Its price is about $2 - $6 per square foot. Plus, it saves you money on installation because it's easy to install yourself. Even if you leave it to professional installation, it costs 40% less than installing tile.
Summary
Vinyl flooring tile is less expensive and less costly to install than tile.
Winner
Vinyl flooring tile
Environmental protection
Tile
Made of organic materials, tiles are a natural product and therefore are non-toxic and do not produce toxic fumes. For better air quality, tile is then the best flooring option.
Vinyl flooring tile
Vinyl flooring tile is a synthetic product made primarily from poly-recorded vinyl. Although it is stable in form, once it is handled or burned, it will release harmful gases and cause environmental pollution.
Summary
From the raw materials,it can be seen that tiles are more environmentally friendly and better for human health.
Winner
Tile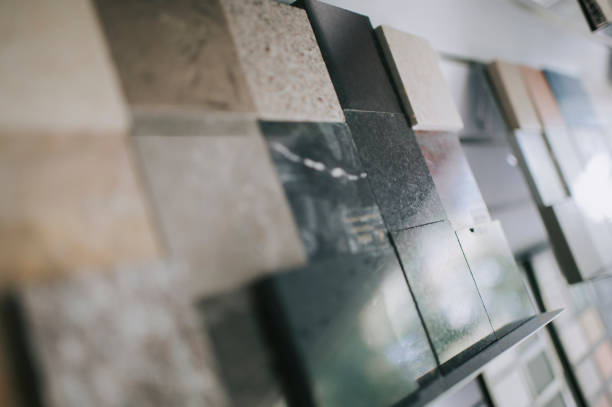 Summary
Obviously,  tile offers more benefits to your floor than vinyl tile.
 Tile is more water resistant, fire resistant, and more durable.It has more options for appearance, size, etc. and is suitable for most occasions. It is a natural and  organic material that is not harmful to the environment or to humans.
Although vinyl flooring tile has the advantages of low price, easy installation and comfortable footing, it always gives an impression of cheap remodeling. It doesn't have the reputation of tile, which is undeniable.
If you agree with me, then act now! As a professional tile manufacturer and supplier,we have been supplying quality tiles to builders and homeowners across the country for over 14 years. We offer a wide range of tiles in different styles, colors, and sizes to suit any project.
Our team of experts are always on hand to help you choose the right tiles for your project. We offer free consultations and samples so that you can see and feel the quality of our products before making a purchase. We also offer competitive prices and discounts on large orders.Contact us today to learn more about our services.
For more information about choosing the right floor for you, check out:
Tile VS Wood Flooring:We Put Them Head-to-Head
Laminate Tile VS Ceramic Tile: What You Need To Know