Tile VS Wood Flooring
We Put Them Head-to-Head
When you walk into a room, the floor is the first factor that makes an impact on you. Your footsteps will be welcomed by the beautiful flooring in front of you.
You may be overwhelmed with the choice of tile flooring or wood flooring?Here at SUNVIN CERAMICS, we solve this dilemma for you! In the following, we conduct an introduction and comparison of these two flooring options to help you choose the one that happens to meet your needs. So let's get started now!
TILE FLOORING
Tile is made from kiln-firing clay at super-high temperatures to create a hard and durable flooring option.Tile flooring has been a staple in home design for centuries.
CHARACTERISTICS OF TILE FLOORING
#1 Appearance
There are many types of tile looks, such as marble look tile, stone look tile, cement look tile, terrazzo loo tile and so on. Therefore, you can choose any look tile you want to create the style you want for your space.
Tiles are also available in a variety of sizes, ranging from 300x300mm to 900x1800mm. You can choose different sizes of tiles for different spaces to make it look more harmonious.
You can choose smooth monochromatic tiles or a bolder multi-colored look. You can even create patterns on the floor with colored tiles, where mosaic tiles are a great choice.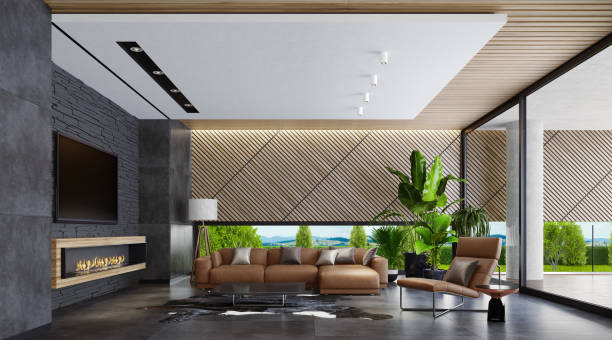 #2 Durability
The durability of your flooring choice is important. Tile is one of the most durable flooring options, especially the porcelain variety.
They resist scratches and prevent wear and tear, which is a huge benefit for busy families with children or pets. You might say that tiles are at risk of breaking. Yes, but this generally happens when it is hit by extremely heavy objects.
Good quality tiles typically have a life expectancy of 40-50 years.Tiles can be used for both indoor and outdoor applications.
#3 Water-resistance
Generally speaking, tile has a water absorption rate of 0.5% or less, which is why you will see wood floors in bedrooms, living rooms, studies, etc., while tile is used in kitchens and bathrooms.
The low water absorption makes tile very suitable for wet areas. However, if there is really water on the surface of the floor, the tiles will definitely be slippery. There is nothing you can do about it.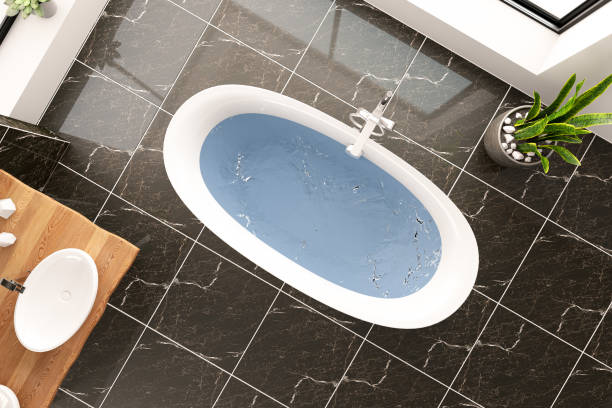 #4 Underfoot feeling
For many homeowners, the feel of the floor underfoot is also an important consideration. Tile will feel very cool underfoot. So if you live in an area with high temperatures, then choosing tile flooring will give you a very comfortable feeling.
If you feel that tile gives you a too cold feeling, a a rug could be added for both beauty and warmth.
#5 Sound absorption
Any kind of flooring will inevitably make a sound, and tile flooring are no exception. But because of the density of tile flooring, they tend to be a little quieter.
#6 Care & Maintenance
Choosing a different type of flooring brings different cleaning and maintenance needs. Tile floors are an option with very low cleaning requirements. Since they are water resistant, you can just wipe them clean with water and a rag while not causing staining, which you can be completely comfortable with.
However, they will need to be sealed with a slurry every few years, making your floor look like new.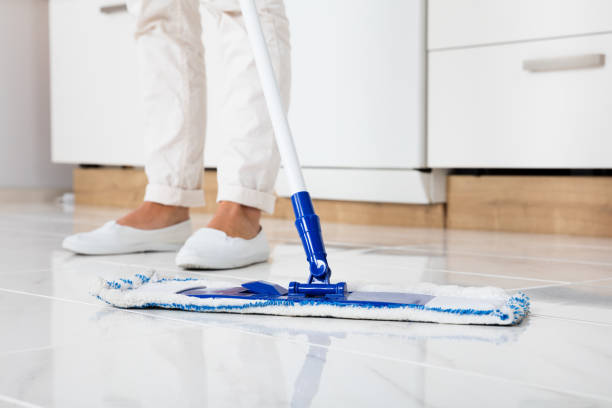 #7 Eco-friendliness
Tile is mainly made of a mixture of clay and quartz sand that is pressed, then glazed and sintered, so it is highly environmentally friendly from a material standpoint. The air emitted from tiles is almost free of volatile organic compounds.
#8 Kids & Pet friendliness
Although the tile is waterproof, it is a bit slippery. So it may not be friendly to your children and pets. But you can choose a tile with a high slip resistance factor.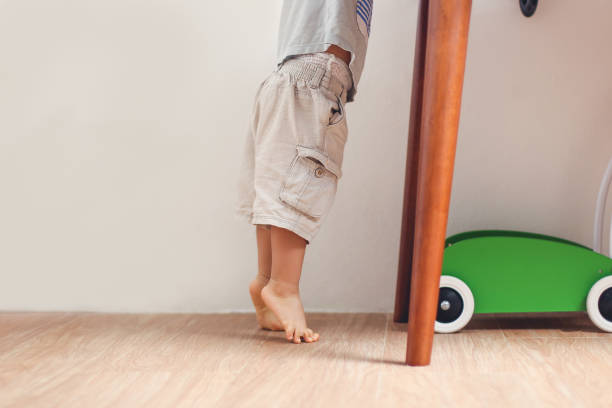 #9 Installation
The installation of the tiles required more preparation, they needed to be cut and grouted. A cement mixture is needed to hold them in place to ensure they stick well to the floor.
Because of their heavier nature, tiles can also affect transportation and installation costs if they are being installed on higher floors.In addition, the size of the tile, the style of the tile, the pattern you want to install, etc., will all affect the cost of tile flooring installation.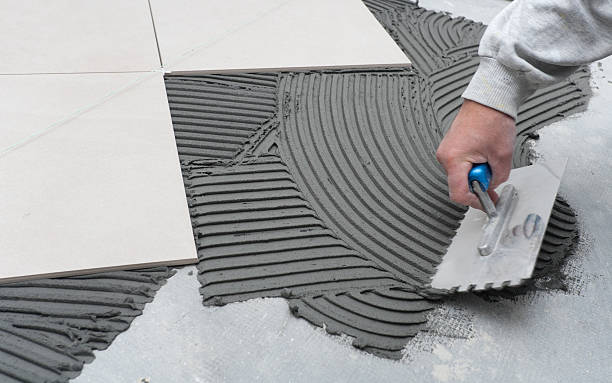 #10 Price
Tiles are man-made and are manufactured to suit all cost levels and budgets. Therefore in the market you can find various types of tiles within your budget.
WOOD FLOORING
Wood flooring is another type of flooring that is made from natural wood. It can be either solid wood or engineered wood, and is available in a variety of finishes, including unfinished, pre-finished, and laminated.
CHARACTERISTICS OF WOOD FLOORING
#1 Appearance
There are also different options for the look of wood flooring. They come in different colors and wood grains, but their end result gives the same look, which is a warmer, more traditional look without much difference.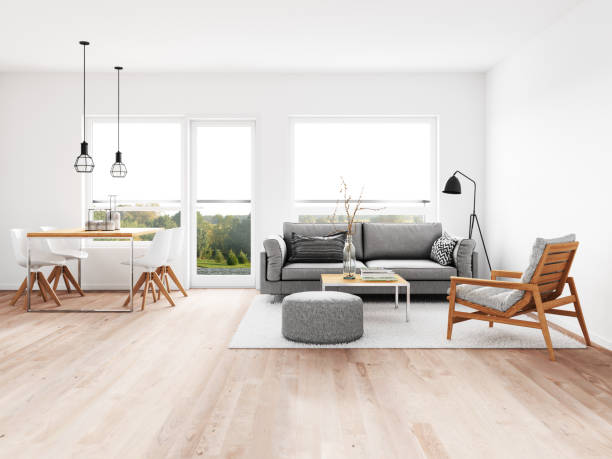 #2 Durability
Compared to other flooring materials, wood flooring is less durable. Its surface layer is prone to receive wear and tear, resulting in a shorter life span. However, with the development of production technology, there are many wood floors in the market that are of better quality, and they have a wear layer on the surface, so the durability is better.
However, wood flooring is susceptible to deformation, expansion and other problems caused by temperature and humidity. Generally speaking, the life span of wood flooring is 10-15 years.
#3 Water-resistance
Generally speaking, the water absorption rate of wood flooring will not be greater than 2.5%.
Wood floors should not be used in areas where there are large fluctuations in temperature or humidity. Wood floors can shrink and expand due to temperature and humidity, resulting in a reduced lifespan.
#4 Underfoot feeling
For families with children, you may choose wood flooring. This is because it gives a warm and soft feeling. Choosing wood flooring is also a good choice in cold areas.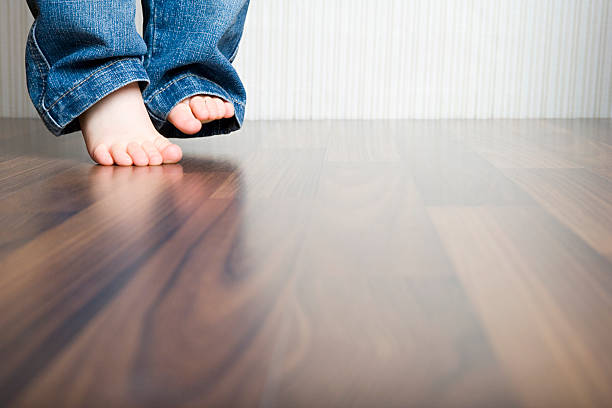 #5 Sound absorption
If you are very sensitive and mindful of noise, then you need not consider wood flooring, which is one of the noisiest options on the floor. Especially old wooden floors tend to make squeaky noise.
#6 Care & Maintenance
The maintenance of wood flooring can be a bit of a hassle. You need to use special wood floor cleaners for cleaning. It certainly costs you more money in the long run than tile flooring maintenance.
Wooden floors are also prone to scratches and dents and need you to take good care of it.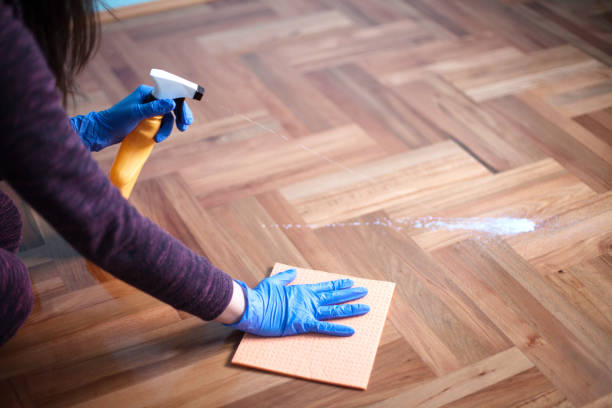 #7 Eco-friendliness
If you have a good budget,wooden flooring made of natural wood is theoretically able to achieve an environmentally friendly effect.Exclude these expensive natural wood flooring, most of the current exposure to us are composite material wood flooring.
This kind of floor can involve all sorts of chemical elements in the processing process, also can release the toxin such as formaldehyde, toluene inevitably.
#8 Kids & Pet friendliness
Wood flooring may look warm, but they are vulnerable. If you have children and pets, spills, drops and scratches will often show up on your wood floors.
Dark wood floors are more likely to show all of this. There is nothing you can do about it.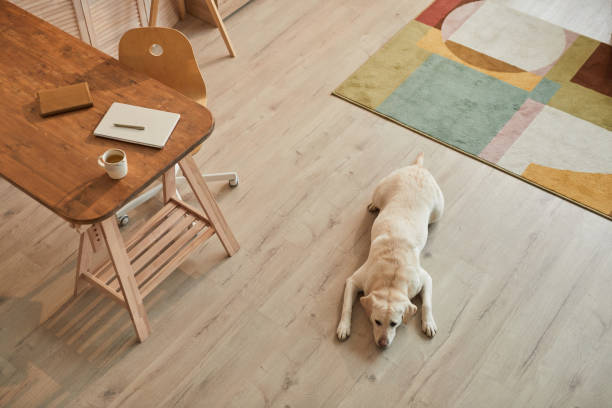 #9 Installation
Wood flooring installations usually require an expansion joint around the perimeter because when the weather gets warm, the wood floor expands and flexes.
The cost of wood flooring installation is affected by many factors, such as, do you need to rip out the existing subfloor? Is it pre-finished hardwood that will need to be refinished or stained?...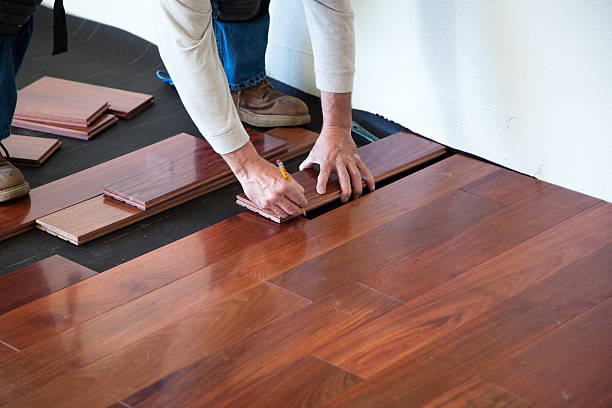 #10 Price
While wood floors are available in a variety of prices and types, they tend to be more expensive per unit than tile, especially natural wood floors.
WHICH TO CHOOSE
Choosing between tile flooring and wood flooring can seem difficult, as they both bring value and beauty to your space. However, the final choice will depend on your personal preferences and the area they will go into.
For busy families especially those with children and pets, then tile floors are recommended because they are easy to care for and maintain. And they are suitable for a variety of spaces including bathrooms and kitchens.
However, if you want to create a warm and natural ambiance for your space, you can go for wood flooring but you need to make sure that you take good care of it and consistent maintenance.
So there you have it…hopefully, I gave you a pretty good comparison guide of how tile flooring & wood flooring against each other.
If you have any other questions or want more information, feel free to let us know.
Also read:
Tile VS Vinyl Flooring:What's Best for My Job?
Laminate Tile VS Ceramic Tile: What You Need To Know